e-MARKETING SOLUTIONS, Inc. |

Professional Audits for Websites

CHICAGO SEARCH ENGINE OPTIMIZATION



| | | |
| --- | --- | --- |
| | WEBSITE SEARCH ENGINE AUDIT & OPTIMIZATION | |

Help your website attract all the new customers you want!
SEO - Search Engine Optimization
• Does your website attract all the customers you anticipated?
• Has your investment of time and money really paid off?
• Do you know where your website ranks for your important keywords?
• Do you know the different criteria for Google, MSN, Yahoo & AOL?
• How often do you submit your website to directories & search engines?
• Are you guilty of 'keyword spam'?
• Do you know how many websites link to yours?
• Are you tracking your visitors?
How to get your website to work harder for you.
If you're like many entrepreneurs who have taken the website plunge, you may be disappointed with your initial results. Sure, people may find your site from your business card, but how many new prospects discover your site on their own?
Wouldn't you like to find a low-cost way to greatly increase the number of people who find your website each day? Something that brings in customers around the clock while you serve existing clients ... enjoy your family ... or even sleep? Something that generates a big payoff on your web investment?
If you answered "yes" to any of these questions, the solution may be to optimize your website. Optimization enhances your website so it achieves the highest rankings when people look for your product or service on search engines, and best of all, you pay the search engines absolutely nothing.
At e-Marketing Solutions, we have proven time and again websites can bring in loads of new customers ... and our clients are pleased as punch. We program websites so they are among the first ones found when someone searches on search engines.
The public discovers our clients' websites around the clock despite no paid advertising, no cold calling, and no expensive mail campaign. The websites finally generate business 24 hours a day, every day of the year, just as our clients intended when first posting them.
e-Marketing Solutions has a long record of success in capturing the highest rankings for our clients--and our work is surprisingly inexpensive. In fact, some clients pay nothing up front--they pay only for results. (Keep reading for more details or call us at 312.316.1998.) If you don't optimize, your best prospects won't find you. Some of the best sites are listed many pages from the top. But most people still don't know this, and even if they do, they may not have the time or patience to keep looking past the first few screens. Terrific sites are missing out on the readership they deserve because they are not optimized.

e-Marketing Solutions helps consumers find your website though prominent listings on search engines. Contact us at
ws@commandaccess.net
or call 312.316.1998 for an analysis of how we can help you.

How optimizing works.
To understand why search engine optimization is so important, let's look at how search engines work. They use mathematical formulas, called algorithms, to measure and calculate the importance and relevance of websites for various keywords. Then these statistics generate "natural" (or to put it more bluntly, "free") rankings.
In other words, computers do it all. You can't negotiate with search engines to improve your free ranking. The complex algorithms are not published anywhere, and to make the picture even more complicated, they undergo constant change.
Search engines try to keep website managers from manipulating the system so that the best sites will naturally show up first. But "gaming" happens anyway. How could it not when the stakes are so high? In addition, math formulas that are not adjusted through human review can be flat-out wrong.
At e-Marketing Solutions, we are experts at optimizing. We define state of the art. It takes time and knowledge to keep up with the latest developments, and we are out there learning and innovating every day.
FREE LISTINGS ARE THE BEST LISTINGS!
Why pay for something you can get for free?
But let's consider this in a little more depth. Google has two types of listings: natural/organic (free) and paid ads.
It's evident that free listings are better because they cost absolutely nothing. But they offer other advantages as well. First, they are more credible than paid ads because they aren't labeled as ads. Readers assume these sites are most relevant to their searches.
Furthermore, natural listings are the most dependable. Paid ads may be rotated depending on your payment arrangements and how many click-throughs your ad generates. But natural listings are more likely to maintain their placement day to day.

e-Marketing Solutions helps consumers find your website though prominent listings on search engines. Contact us at
ws@commandaccess.net
or call 312.316.1998 for an analysis of how we can help you.

Successful practice taught us the secrets of optimizing.
Abstract Publishing(e-Marketing Solutions) was founded in the 1970's as a publisher of print guides to Chicagoland services and retailers. Over the years, these directories evolved into electronic resources, posted online. To bring them to the attention of the marketplace, we set out to capture top rankings on search engines.
Our optimization has transformed our buyer guides into marketplace winners. We can prove that tens of thousands of people look at our directories every month. And the companies that list with us tell us they are happily profiting as a result.
We were so successful that we decided to offer our expertise to other Chicagoland companies, and now their business is skyrocketing too.
(You can list with us too. See our directories at www.abstractpublishing.com. If your services match up with one or more of our directories, sign up for a free listing. Or to benefit even more, buy an active link to your website or expanded advertising within the guide.)
Optimizing is competitive ... you can't afford to lose!
There's a lot of competition out there on the Internet. Millions of websites compete for hundreds of millions of "eyeballs." Your closest competitor may be a formidable force on the search engines--or a company in marginally relevant fields may be "stealing" your top rankings through crafty optimization.
You may already advertise your website in the phone book. If so, you clearly recognize the importance of marketing and search out every competitive advantage you can find. Optimizing is just as important--or even more important--than a phone book ad: Every day, the percentage of buyers who start their research on the web rather than in the phone book grows. Right?
Furthermore, search engines have added new features to help your customers focus their searches geographically. This can be a golden opportunity for you--if your site is optimized to take advantage of it.
Search engine optimization is an art as well as a science--and it's a competitive art! The better your competitors optimize, the more challenging it is to get your site to the top. That's why we offer you a no-obligation offer: let us review your website to see if our optimization service will benefit you.
We'll look at your site's design, the websites it links to and from, its titles and keywords, and many other features that drive ranking, as well as how your competition is attaining rank. Then we will tell you how we can help your website and give you a firm price estimate. If we can't see any way to improve your rankings, we will tell you that too.
Don't want to pay up front for optimizing? We also negotiate special cooperative arrangements so you pay only when you make a sale. You can't lose!

Act now to see how e-Marketing Solutions' optimization service can work for you. Contact us at
ws@commandaccess.net
or call 312.316.1998

WE AIM FOR THE TOP!
Remember when I said many searches come up with thousands of hits? Well, if anything, that is an understatement. You may get tens of thousands or even hundreds of thousands of hits. Still, some optimizers are satisfied to get websites into the top 10%.
Sounds good at first. But if you have even a thousand hits ... and that's way fewer than many searches yield ... your website may still be down on the tenth page. We don't think that's good enough! We aim for the top 20--or better!
Web Page Results are the indexed listings you see ranked from #1 to hundreds/thousands/millions of websites that apply to the keyword query. Indexed listings are found and ranked by search engine Spiders / Crawlers / Robots & are free, but you need your website to be optimized for these engines to properly locate & identify your website content. You need results that count, this is where you want your website to rank in the top #20 listings.
Using our special formula, we can optimize your website to rank high for your choice of keyword combinations and phrases you feel your target viewing audience will be searching for. We will also work with you to ensure that your text/content is keyword heavy, but clean of 'keyword spam' that can potentially get your website blacklisted from major search engines.
Most online directories do not accept new listings, or make you pay high prices without even guaranteeing your listing. Search engines are constantly changing to avoid spammers and links to poor category content. Instead, most of the search engines electronically visit your website to review your content, and decide your placement number. We know how to tell the search engines what you want them to hear, to ensure you will be indexed(listed) and that your website places high in the rankings.
MONTHLY UPKEEP – (Optional)
Once you achieve top search engine rankings for keywords, competitors might try to duplicate your success.
• We constantly rework your pages until we get the best possible ranking
for each keyword phrase you need high placement for.
• We keep a watch on your closest competitors and ensure that your
search rank maintains its placement.
• We manually submit your website to online directories.
• We link your website to webrings to ensure higher search rankings.
• We also provide you with reports on which keywords you rank the best at,
and which ones you need better placement for.
• We will add a 'counter' and software to track your visitors.

For your analysis of how e-Marketing Solutions can build your web traffic by optimizing your website, contact us at
ws@commandaccess.net
or call 312.316.1998

Not ready to take action just yet?
Maybe you think your website is not quite good enough to merit optimization. You've been meaning to rewrite it, add more pages, redesign it, take new photos, or even improve its administration. We can help with all of that, too. E-mail or call us at 312.316.1998 for more information on our wide array of services.
Then again, you may have already tried optimization but are not getting the results you want. That doesn't mean optimization doesn't work, just that your site needs e-Marketing Solutions' attention. Some of our happiest customers contacted us to review sites they had already optimized.
Let's see if we can help you improve web traffic with absolutely no obligation to you. If we can help you, we'll give you a firm price before we proceed. If you already have the best optimization possible, we'll tell you that too. (Frankly, we don't see this too often, but our services are in such high demand we don't need to waste your money or our time.)
You may choose to ignore the benefits of optimizing, but I assure you that your key competitors are taking the plunge. Every day that you delay, you're giving them first crack at your customers. Can you afford to keep putting this off?
CALL US BEFORE YOUR COMPETITORS DO!
Unfortunately, we can't offer this service to everyone. As noted above, optimization is a competitive practice. Your competitors are vying with you for a limited number of top slots. If we did too many projects within a narrow industry, we would be competing against ourselves.
Therefore, our strong sense of ethics compels us to limit the number of websites that we will optimize for competing firms. So we urge you to act now, while we are still accepting assignments in your field.


| | | |
| --- | --- | --- |
| | LEAD GENERATION & REVENUE SHARING | |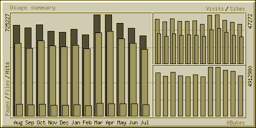 Generate Internet traffic/leads/sales to your business. e-Marketing Solutions, Inc. achieves leads through the use of search engine optimization. If your website is not generating traffic, then you are not competing online. e-Marketing Solutions, Inc. provides lead genration services through the Internet. We will optimize your website to achieve high rankings in the major search engines, driving Internet traffic | leads | sales to your business. We will constantly maintain your website to ensure that your search ranks retain their placement. e-Marketing Solutions, Inc. will monitor your closest competitors' websites to ensure that your business remains competitive on the Internet. There is no fee for the set-up, a percentage of the revenue will be shared in return.

CONTACT US FOR A CONSULTATION
©2004-2010 e-MARKETING SOLUTIONS | All Rights Reserved | Chicago & Illinois Suburbs

Lead generation, website design, Internet marketing, search engine optimization, corporate identity,
and graphic design services located in the Chicagoland area & Illinois suburbs.